Blog Links
Click on the images below to view the blogs that are currently active from across the school community.
Year 6 Class Blogs
Ospreys Owls
Ospreys and Owls (Year 6) will be using their blogs to share their learning with the world and to communicate sensibly with each other. They will post pictures of their learning; including any exciting projects, experiments or themed days. They will keep you updated on class council, house captain activities, sports and much more. Click on the images to visit their blogs
Presentation Superstar Blog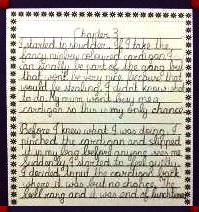 To celebrate the effort, care and improvement that children, from across the school, make, we want all visitors to our website to join with us in enjoying their work.
At the start of every month, teachers choose one piece of a child's work to be displayed in the school. The children chosen also receive a certificate in our Achievement Assembly.